Professor Daping Chu
email: dpc31
Daping Chu is the founding Nanjing Chair of Technology and Innovation at University of Cambridge and founding Director of the Cambridge Centre for Photonic Devices and Sensors (CPDS).  He is also the Director of Centre for Advanced Photonics and Electronics (CAPE) and founding Academic Director of Cambridge University - Nanjing Centre (CUNJC).
Daping is also a Director of Studies in Engineering at Selwyn College, a Chartered Engineer, a Fellow of the Institution of Engineering and Technology, a Chartered Physicist and a Fellow of the Institute of Physics. He holds professorships from a number of universities in China and the position of Honorary Dean of School of International Innovation at Shandong University. He was a member of staff in the Theoretical Physics Group of the Institute of Physics, Chinese Academy of Sciences, in Beijing from 1986 to 1991. Subsequently he moved to England, working as a Research Fellow at Warwick University until 1998, and completed his Doctorate in Physics in 1994. Between 1994 and 1995, he was a visiting scholar at the University of Antwerp in collaboration with IMEC at Louven. He joined the Department of Engineering at University of Cambridge in 1998 and the Cambridge Research Laboratory of Epson in 1999, where he was the Executive Researcher. 
His research activity has been in the areas of both theoretical and experimental condensed matter physics, semiconductor devices and materials, nanostructures and properties, ferroelectrics non-volatile memory devices, organic electronics and inkjet fabrication process. He is currently interested in:
Spatial light modulators including phase-only LCOS devices and OASLMs
3D holography, AR/VR HMDs and HUDs, and key components and demonstrators
Optical switches WSS, interconnectors, and new architectures and applications
OAM for 2D encoding/decoding and multiplexing, meta materials and devices, flexible waveguides and couplers
GHz/THz tunable dielectrics and microwave phase devices
Printable and flexible electronics and inkjet fabrication

Label-free bio and chemical sensors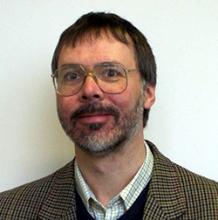 Dr. Paul Robertson
email: par10
Paul Robertson is a Lecturer in Electrical Engineering, teaching courses on RF Electronics and Sensors & Instrumentation, having previously worked in industry for Lucas Aerospace and PA Technology. He studied Engineering & Electrical Sciences for his first degree at Cambridge, followed by a PhD in Thin Film Semiconductor technology, also at the Engineering Department. Dr. Robertson is a Member of the Institution of Engineering and Technology and a Chartered Engineer. 
Paul has published over 40 technical papers and patents on thin film technology, sensors and detection systems, and his current research interests include:           
RF electro-magnetic sensors

Tunable microwave / liquid crystal devices,

Fibre-optic and microwave bio-medical sensors

Electric / hybrid propulsion systems for light aircraft                                                               
 

email: mp380

Mike Pivnenko is a senior research associate in the Centre for Photonic Devices and Sensors (CPDS). He received his MSc in Engineering from Kharkov University (Ukraine) in 1986. Between 1986 and 1996 he was involved in theoretical research on electrodynamics of condensed media. After completing his doctoral studies on the Physics of Liquid Crystals in 2001, he joined the Liquid Crystal Group at the University of Southampton. Mike then became a Research Fellow in the Centre of Molecular Materials for Photonics and Electronics, University of Cambridge, studying liquid crystals, including blue phase materials, and liquid crystal lasers. He transferred to the Photonic & Sensors Group in 2008.


 

email: pks37

Pawan completed his BE in Electronics Engineering from Tribhuvan University, Nepal and ME from the University of Waikato. In October 2012, Pawan joined the University of Cambridge to pursue his PhD as a Schiff scholar. For his PhD, Pawan carried out research on optically addressed spatial light modulator and all optical addressing under the supervision of Professor Daping Chu. Currently he is working as a research assistant in the same group.

His current research interests are:

Optically addressed spatial light modulator
All optical addressing
Flexible display
 

email: cjw201

Christopher Williamson received his MEng Electronic Engineering degree from Bangor University in 2010. During his degree he designed and built a valve guitar amplifier and worked on the development of an organic RFID system.

Chris moved to Cambridge to study for PhD in 2011 and is developing a reflective flexible display under the supervision of Professor Daping Chu.

Research interest:

Future display technologies
Flexible electronics
Organic electronics
Roll to roll technology
Audio design
 

Xin Chang

email: xc276

Xin Chang obtained his PhD in Optics from Cambridge University in 2019. 

 

Research interest: OASLM
 

email: dd486

Denisa assists Professor Daping Chu with administrative tasks related to the Centre for Photonic Devices and Sensors. She received a BA Degree in Business Management from Nottingham and a Master's degree from the Department of Chemical Engineering and Biotechnology at the University of Cambridge. She worked as a process coordinator at Zeiss Microscopy, as a financial analyst at Bayer and in the financial sector in London.
 

email: cr619

Cass is PA to Professor Daping Chu and oversees finances and other administrative tasks within the Centre for Photonic Devices and Sensors as well as the Centre for Advances Photonics and Electronics. She received her BSc (Honours) in Psychology in 2021. Previously Cass worked as Assistant Divisional Administrator at the Institute for Manufacturing, another Division within Engineering.




 

email: ks763

Kasia received her MSc in solid state physics from the Faculty of Physics, University of Warsaw, Poland in 2004. Then, she continued her education as a PhD student at University of Warsaw. She was involved in studies of optical properties of semiconductor quantum wells and quantum dots.

She joined the Photonics & Sensors Group in 2015 as a Cleanroom CAPE Device Assembly Technician. Kasia is responsible for material preparation, liquid crystal mixture work and assembly of liquid crystal test cells for our material development work. Kasia is also responsible for our safety, material and equipment audits.
Email: jh2101

Jintao Hong received his First-Class Bachelor's degree in Instrumentation Science and Opto-Electronics Engineering from Beijing University of Aeronautics and Astronautics (BUAA) in 2016. He joined the atomic gyroscope research group in BUAA during his study and published 2 papers of laser controlling for atomic sensor. After that, He finished his Master's degree(1st class honor) in Quantum physics from University College of London. Currently, He joined the Photonic Devices and Sensors Group at the University of Cambridge in October 2017 to pursue his PhD.
He is a member of St.Catherine's College.